Peer Counselor Team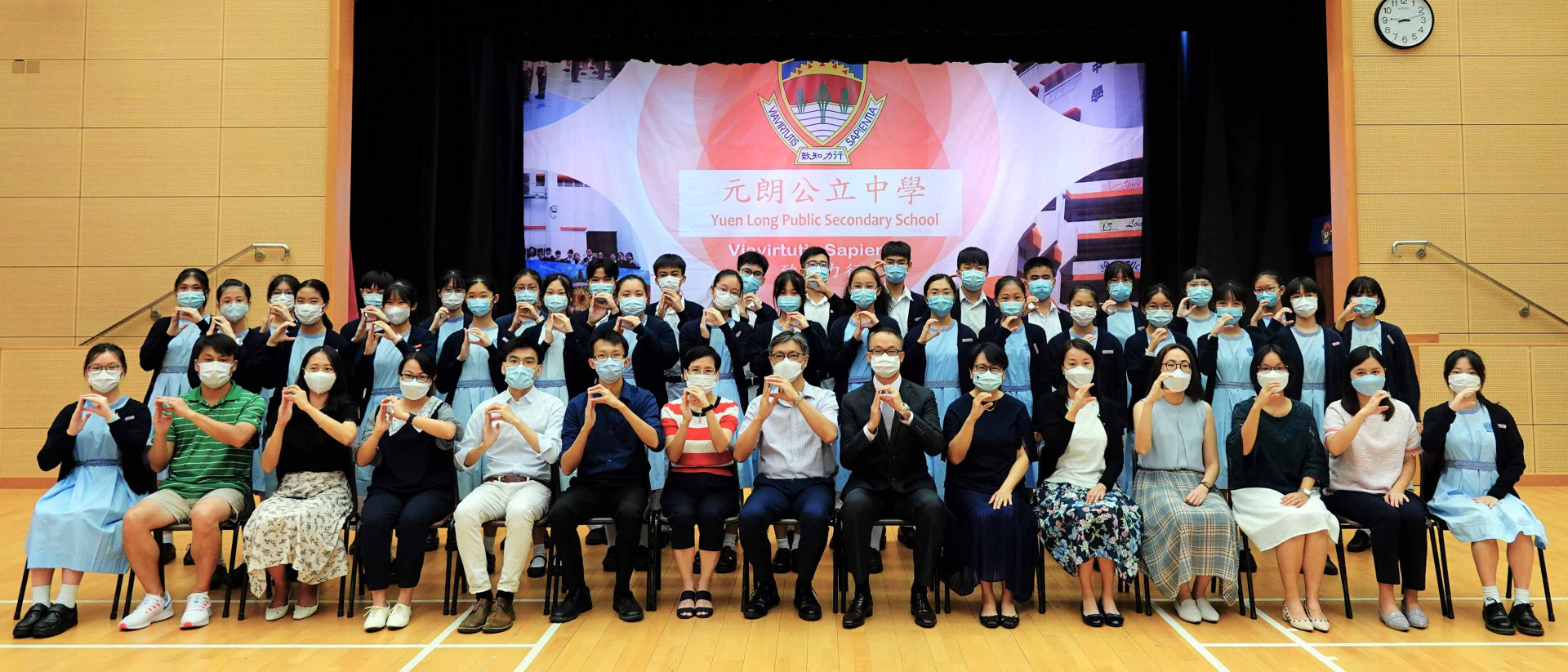 We have recruited a total of 34 Peer Counsellors in 2021-2022.
Head PC
5D ZOU MEI TING
4D CHEUNG CHUN LING JANET
PC Team leader
5D CHAN YI MAAN EMEN
4C KEI SHUN KIU
4C LEE WING LAM
5D LAM LOK YI
PCs
2B FAN NGO PAN
2C KWAN LOK YI
2C LAM ROSANNA
2C LEE WING HEI
2D NG NGA LAI
2B SHEN ZIWEN
2C YE JUNYING
2C CHAU HOI CHING CHRISTINE
2C CHAN WAI CHING RACHEL
2B LAM KWAN TING
2B WONG HANG YI
3D NG KUI
3C CHAN YI SHUEN
3C FOK KA YING
3C KAM PO YAN
3C KO NGA YIN
3C NG YU SUM
3C NG TSZ CHING
3B TANG JIA LIN KAREN
3B YEUNG NOK SZE
3A SO YAN YU
4D KUK TSZ KIU
4C CHAN LOK KWAN
4D NG HOI CHING
4C WAN KIN CHUNG
4B CHU KAI PANG
4D HO KI YU
4C LAM CHUN HEI
Through the recruitment of Peer Counsellors, the Counselling & Guidance Team has provided a reliable support network for the junior form students. A scheme called "Big Brothers Big Sisters Scheme" (BBSS) is thus launched to assist newly-admitted S1 students to adapt to a different learning environment. Every PC is partnered with 2 – 4 S1 students. Throughout the whole year, our PCs chat and have lunch with their S1 buddies, from which a closer bond is developed.
Every year, the Counselling & Guidance Team receives nominations from students who apply for the post of PC. These students should demonstrate their abilities by attending interviews and receiving assessments from respective class teachers. A training camp to nurture empathy and counselling skills is mandatory for our PCs.
The Counselling & Guidance Team has established "PC Junior" which is available for S2 students only. Our PCs are also in charge of organizing "Lunch Programs" for all S1 students every year, with the aim to cultivate the leadership and a sense of responsibility.